MUSIC PROJECT UPDATE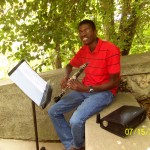 Who would have dreamed that the first efforts of Sister Cities Essex Haiti's music project in 2012 would result in the first-ever performance in Deschapelles of a classical chamber concert with six musicians from the Ecole de Musique from Ste. Trinite in Port au Prince?  To learn more, click here.  CROSS CULTURAL EXCHANGE PROJECT Essex Elementary School students and students in Deschapelles continue to exchange their experiences and learn about one another's culture. To learn more, click here.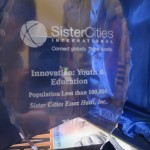 SISTER CITIES ESSEX HAITI RECIPIENT OF SCI 2014 INNOVATION AWARD!!
Sister Cities International selected Sister Cities Essex Haiti as the recipient of their 2014 Innovation Award in Youth & Education for a population of less than 100,000!!!  The award was given for SCEH's Early Education Teacher Training Project. SCI established the Annual Awards Program in 1962 to bring international recognition to "exceptional sister city programs".   We are extremely grateful to have received this award.     To learn more about the award, please click here. And to see a video about the Teacher Training Project, click here!
SISTER CITIES HAS A "HAITI SHELF" AT THE ESSEX LIBRARY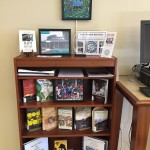 Want to know more about Haiti?  The Essex Library now has a "Haiti Shelf"  just opposite the circulation desk. There are fiction and non-fiction books about the history, culture, and people of Haiti. Come check it out!