For a detailed history and current status of the Education Project, please click here.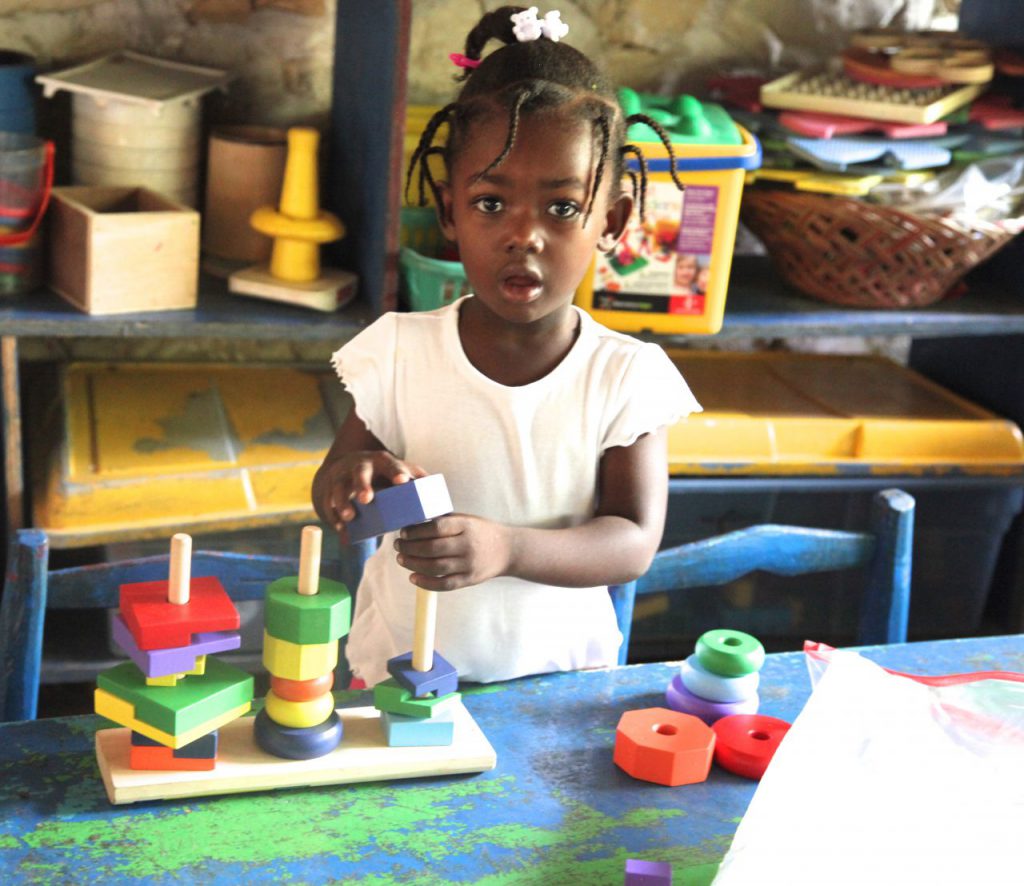 The Education Project has developed four initiatives:
Playful, curious, energetic, and willing – these are universal characteristics of children. Provide a well-equipped school, and kids can learn just about anything.
But it is not quite so easy in Haiti where most rural schools are privately run and charge a tuition that many families cannot afford. In Deschapelles, there are several primary (K-6) schools but approximately 60% of the children do not go to school. They cannot afford the average $250 annual tuition or the cost of books, supplies and required school uniforms and shoes and many others simply cannot go due to other other family concerns.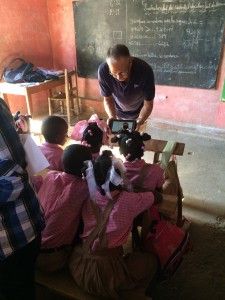 Most of the schools in Deschapelles are small simple structures with few amenities. Most lack electricity and running potable water. The younger children have child-sized tables and chairs and the older students have wooden bench/desk arrangements which will often hold one more child than you thought would be possible. Most classrooms have a blackboard. The school yards, if there is any space at all, are often hard dirt and rarely is there playground equipment.
Neatly dressed in their required uniforms, the children are beautiful. They are indeed playful, curious, energetic, and willing. Their teachers, who earn a very modest salary,  do not have many of the needed supplies. Paper and pencils are scarce; there are few books and few visual aids.

Early Education Teacher Training Project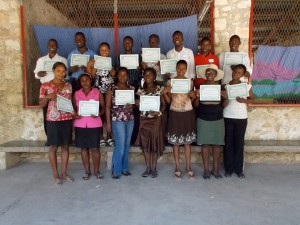 In early 2011, SCEH began working on ways to help the children in Deschapelles through an Early Education Teacher Training Project.
Discussions were held in Deschapelles with the directors of three primary schools to target the needs of the students.
SCEH formed a committee in the United States, which was comprised of several American educators with past experience teaching in Haiti and teachers from southeastern Connecticut, all well versed in the use of manipulative hands-on child centered materials.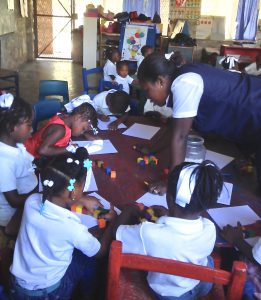 The mission of the Early Education Teacher Training Project is to enhance existing curricula, introduce hands-on manipulative educational materials important to cognitive development especially in very young children, provide the necessary equipment and materials, and learn from one another regarding the teaching of young children.
Please click here to see a short film about the Project. Many thanks to Pam Murphy, Director of Technology at Chester, Deep River and Essex Regional School District #4.  
View a detailed history and current status of the Early Education Teacher Training Project. 

Cross Cultural Exchange Project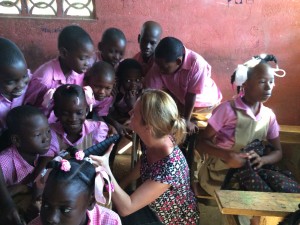 The Cross Cultural Exchange Project was the brainchild of Andrew Snyder, a sixth grade teacher at Essex Elementary School. Beginning in 2013, students in Essex and students in Deschapelles have been able to gain a greater understanding of one another's cultures through the use of tablets with video capabilities and the exchange of individual art pieces. Many thanks to the Essex Elementary School Foundation which provided a grant to Andrew for the purchase of the tablets.
View a detailed history and current status of the Cross Cultural Exchange Project.

International Book Buddies Project
The International Book Buddies Project, proposed by Lisa Sherman, a Middletown, CT middle school teacher in the fall of 2013, pairs "reluctant" readers and writers at a middle school in Middletown, Connecticut with similar aged children in Deschapelles Haiti. The concept is for children from each country to read the same book in their native language. They then begin a "conversation" about the book with their counterpart in the "sister city."
The program in Deschapelles is run through the  library. To date, the students have read Sleeping Beauty and have written their own version of fairy tales including ideas from their own cultures. They have also journeyed with The Little Prince by Antoine Saint Exupery, and read Memoirs of Childhood and Youth by Albert Schweitzer and other books dealing with community issues such as the importance of potable water in the world.
View a detailed history and current status of the International Book Buddies Project.
Legos Activity
The Legos Project was proposed by Emanus Simeon, a Boston area resident who was born near Deschapelles, who is passionate about STEM education. Initially, the goal of the Legos Project was to encourage young people to "build a new Haiti" through the use of Legos.  The program is now moving in the direction of a full Robotics Program.
In the summer of 2017, a group of Chester, Ct residents traveled to Deschapelles to work with children at the library on a fledgling robotics program.
View a detailed history and current status of the Legos Project.