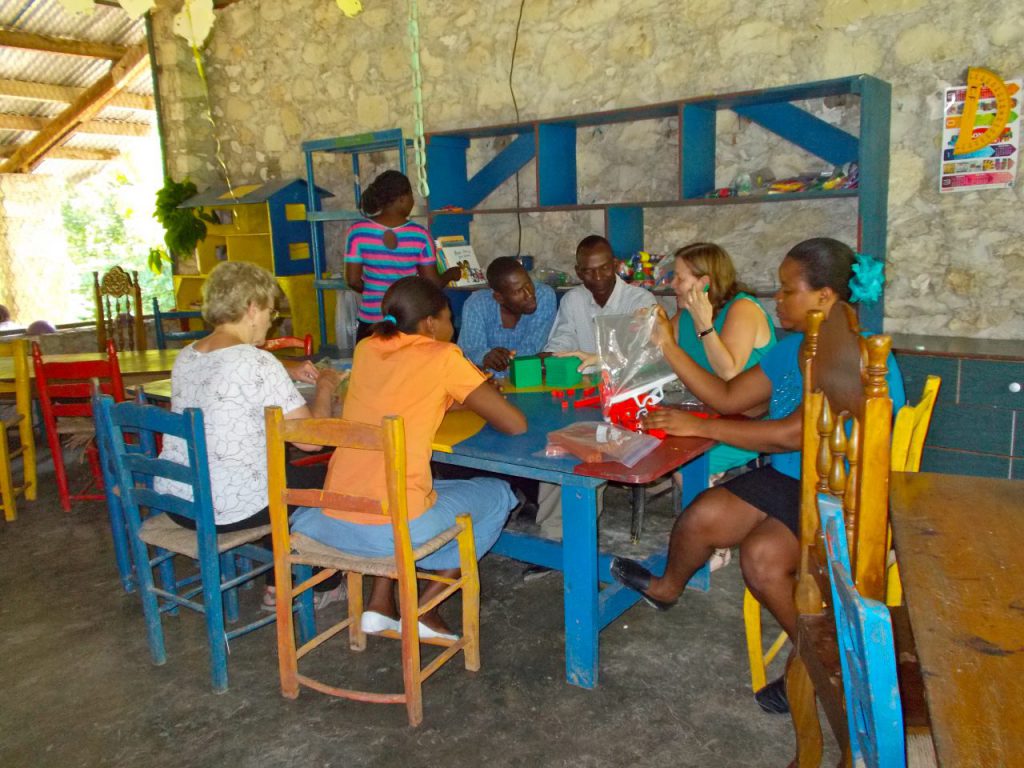 Through fundraising and hard work, Sister Cities Essex Haiti has accomplished much in Deschapelles, including:
Built a library and community center
Supply and staff that library
Offer teacher training workshops
Deliver school supplies to the children
Provide musical instruments and lessons
Oversee athletic programs
But the most important success is the response of the people of Deschapelles to not only take advantage of these opportunities but to take ownership of the projects and grow them according to the needs of their community.  There is still much to do and we hope you will support our efforts.
Sister Cities Essex Haiti has organized over thirty educational and cultural events in southeastern Connecticut since  2010 to raise funds and to increase awareness of the culture and needs of the people in Deschapelles, Haiti.