For a detailed history and current status of the Music Project, please click here.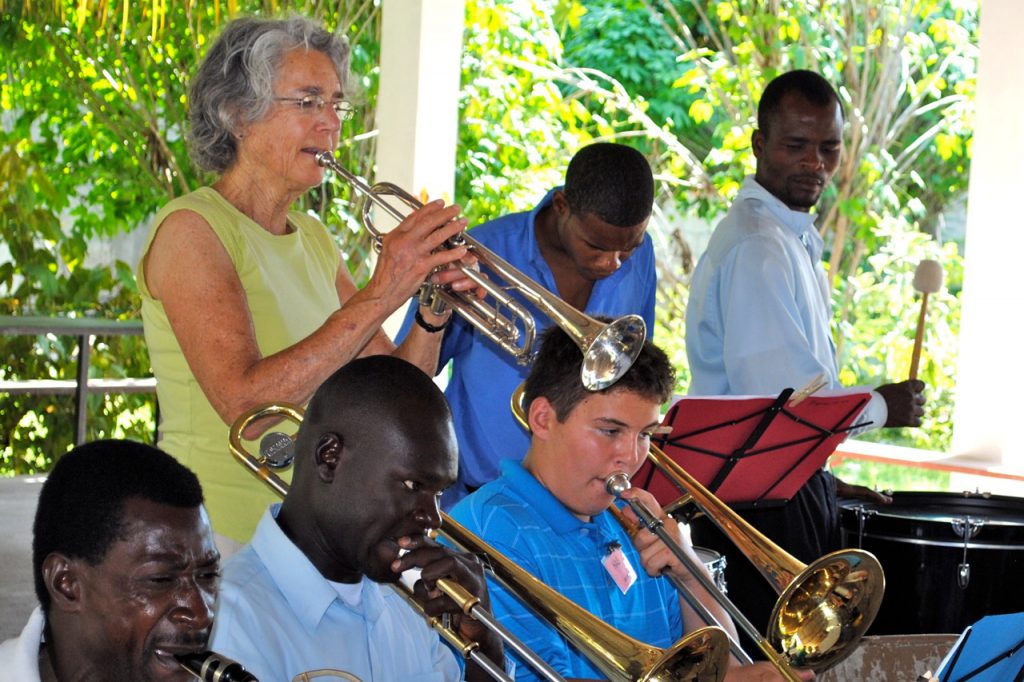 Since 2011, SCEH has conducted a music program in Deschapelles that:
Provides musical instruments, sheet music, music books and instrument stands.
Provides an opportunity for US musicians to play with Haitian musicians promoting cultural understanding through music as a common language.
Sponsored musicians from Deschapelles to attend the Ste. Trinitè Music Camp in the north of Haiti.
Inspired the Deschapelles Fanfare band to create their own Beginner Band.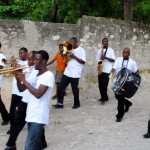 Many towns in Haiti have local Fanfare bands.  They are hired to play at celebrations, funerals and a variety of occasions.  Deschapelles has such a band consisting of approximately 30 men and women.  In April 2011, members of the band submitted an application to Sister Cities Essex Haiti and ODES for a musical exchange and support for their band.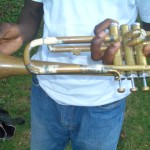 The first challenge was to improve the quality of the instruments. Many of the band's instruments were old or damaged, held together with tape and glue, lacking appropriate valve buttons or badly dented.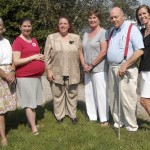 Several Essex residents donated their well-cared for trumpets and trombones. Sigma Alpha Iota, a national musical fraternity in the US, helped to purchase instruments, music stands, and music books.   Face Arts Music in Deep River, Connecticut arranged for the purchase of instruments at very affordable prices. Since 2011, SCEH has been able to provide the Deschapelles Fanfare band many instruments including trombones, an alto sax, trumpets, clarinets, flutes, a bass drum, a snare drum and a baritone.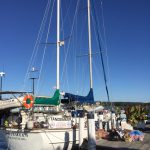 Transporting the instruments is always a challenge. Many were carried down by volunteers, others were allowed by the airlines to go at no extra charge. Still others were transported via sailboat on Tandemeer, part of the International Rescue Group's fleet of boats.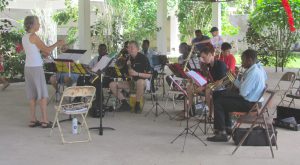 In June 2011 and April 2015, several musicians from the US traveled to Deschapelles for a week of music lessons, collaboration and performances. Paddy Hurley, a founder of the Essex Community Music School and life-long music teacher served as the Maestra.
With the new instruments, music and skills, the Deschapelles Fanfare band has created a Beginner Band. Since 2013, the Fanfare band has taught music to over 30 students ranging in age from seven to mid-20s. One of those students, Castillo Saint Armand, had such a passion for the clarinet, that he quickly outgrew the skills of the Fanfare musicians and continued to study on his own with music provide by SCEH. SCEH was able to send him to Ste Trinitè Music Camp in Port au Prince and to study with the first clarinetist in the Ste. Trinitè Philharmonic. He is now a member of the Ste. Trinitè Philharmonic!  Since then, there have been workshops and performances between Ste. Trinitè Music School and the Fanfare band in Deschapelles.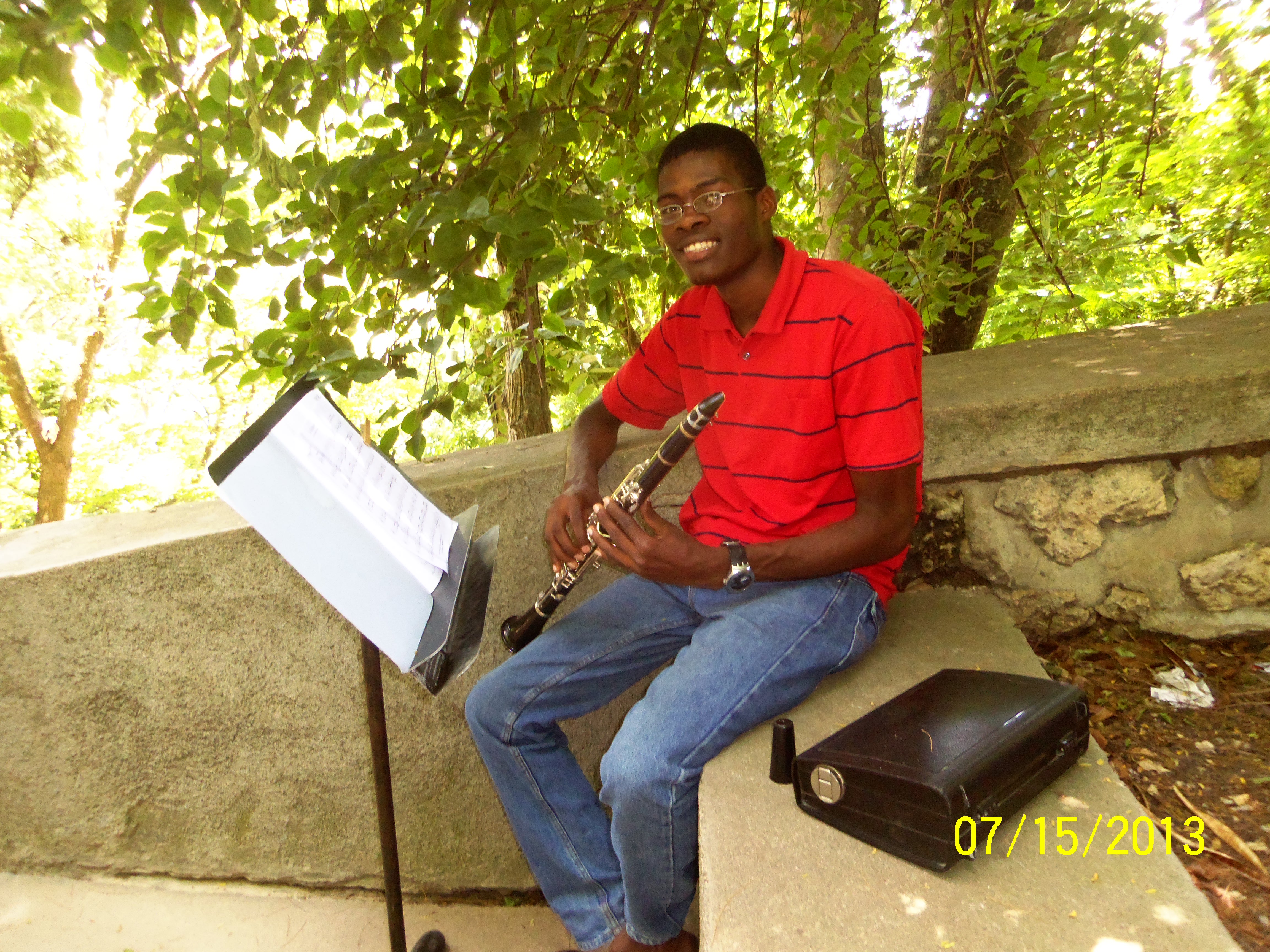 For a detailed history and current status of the Music Project, please click here.