"I don't really know why I visited Haiti. But now that I have, I know why I return."—A recent SCEH traveler to Deschapelles.
Education and good health care are critical to a successful community. There are many talented people throughout Haiti who, given the chance, can make a huge contribution to the well-being of their country. Sister Cities Essex Haiti is trying to make a difference. Building the Deschapelles Library was the first step. Within Haiti, Deschapelles can perhaps provide a model of collaboration among providers of health care, education and cultural opportunities and between the people of Southeastern Connecticut and Deschapelles, Haiti. Each community can grow from the understanding of another culture and thereby work together for a better world.
Haiti lies just 710 miles from the United States.  Deschapelles is located in the Artibonite Valley. It is approximately three hours north of the capital city Port au Prince.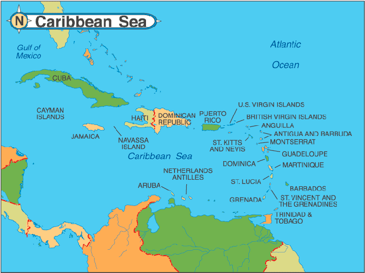 Haiti is the poorest nation in the Western Hemisphere. 80% live in poverty and the unemployment rate is  40.6%;  more than two-thirds of the labor force do not have formal jobs. The minimum wage is less than U.S. $5.00 per day.
Two-thirds of all Haitians depend on the agricultural sector, mainly small-scale subsistence farming. The land remains vulnerable to damage from frequent natural disasters, exacerbated by the country's widespread deforestation.
Size:

Slightly smaller than Maryland
Total: 27,750 sq km / 10,714 square miles
Location:
Haiti lies on the western end of the island of Hispaniola in the Caribbean. The Dominican Republic shares the island to the east.
Population: 10,110,019
Life expectancy:
total population: 63.51 years
male: 62.07 years
female: 64.95 years
Language:
Creole and French
Ethnic Groups: 
black 95%
mulatto and white 5%
Literacy:
(definition: age 15 and over can read and write)
total population: 60.7%
male: 64.3%
female: 57.3% (2003 est.)
GDP-per capita:
$1,800 (2014 est.)
Population below poverty line:
80% (2012 est.)
54.8% living in abject poverty
Unemployment rate:
40.6% (2010 est.)
Note: widespread unemployment and underemployment; more than two-thirds of the labor force do not have formal jobs
Currency:
Gourdes, 45.216 HTG per US $ (2014 est.)
Land use:
Agricultural land: 66.4%
Forest: 3.6%
Other: 30% (2011)
Natural hazards:
Lies in the middle of the hurricane belt and subject to severe storms from June to October; occasional flooding and earthquakes; periodic droughts
Environmental issues:
Extensive deforestation (much of the remaining forested land is being cleared for agriculture and the harvested wood used as fuel); soil erosion; inadequate supplies of potable water
Source: CIA Factbook (2015)