"The people are beautiful. The country is beautiful. Haiti has such a rich and complicated history. It is vibrant and difficult at the same time. It is a fascinating country."—A recent SCEH traveler to Deschapelles.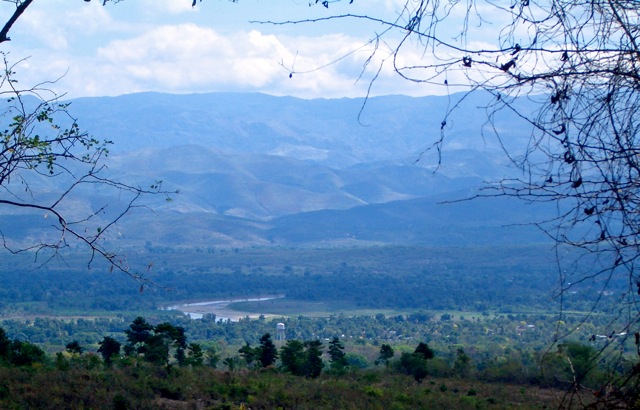 Sister Cities Essex Haiti began in 2010 but the connection to Deschapelles began many years before. Jenifer Grant, one of the founders of Sister Cities Essex Haiti and a resident of Essex,  spent much of her youth there. Her parents, Dr. Larry and Mrs. Gwen Mellon, built a hospital in Deschapelles in 1956. Hospital Albert Schweitzer is still there and now Sister Cities Essex Haiti is focused on four project areas: library, education, the arts and athletics.
There are many similarities and differences between Essex, Connecticut and Deschapelles, Haiti. The population of Essex is about half the size of Deschapelles, which has an estimated 14,000 people. Both are located in a river valley: Essex in the Connecticut River Valley and Deschapelles in the Artibonite River Valley. Essex is located about two hours from New York City and Boston; Deschapelles is located about three hours north of Port au Prince.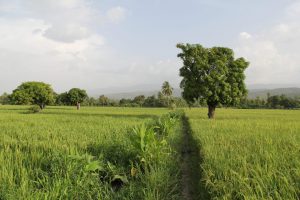 The Artibonite Valley is a largely rural and productive rice growing area. In Deschapelles, there are many small businesses such as carpenters, tailors, craftsmen, and a lively market area where the residents can purchase food and other supplies.
Because the weather is tropical, much of the life goes on outdoors. Houses range from very basic ones with thatched roofs to ones of cement block and cement or metal roofs. Few houses have electricity or running water and people often use firewood or charcoal for fuel.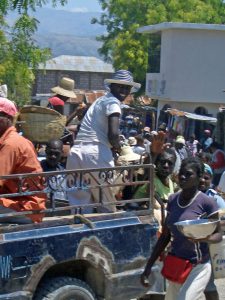 Very few people own cars. Most people walk, ride horses, take "tap taps" (converted pick-up trucks that are used as taxis), and a few own motorbikes.
Haitians value education but the schools in Deschapelles are almost all privately run. There are several primary schools (kindergarten-sixth) and every school requires that children purchase uniforms (including shoes) and books. Students from Deschapelles who attend secondary schools usually travel to Verettes, five miles away traveling by foot, moto, public transport (tap taps), or bus. Schools in Haiti are conducted in Kreyol and French (particularly at the secondary level) and follow the French educational system. Students are only able to attend a University after they have passed their national Philo exams given after their 13th year of school. It is estimated that in the Deschapelles area over 60% of the children do not attend elementary school primarily because many families cannot afford the tuition.  The percentage is far less for secondary school.
There are no libraries in the immediate area other than Biblioteque Communitaire Deschapelles. ODES' request to build a library as the first collaborative project of SCEH and ODES, is an example of the community's desire for more educational resources for both their children and themselves.  Libraries and opportunities for educational and cultural presentations are rare in rural areas of Haiti and sources for books of any kind are scarce.  The Deschapelles library is a beacon of hope and opportunity for the community.
There are a number of well-attended churches of many denominations.
Soccer is the primary sport in Haiti. There is a full sized soccer field which doubles as a helicopter-landing pad in emergencies for the Hospital. There is both a tennis court and a basketball court on the hospital property which are used by the community.