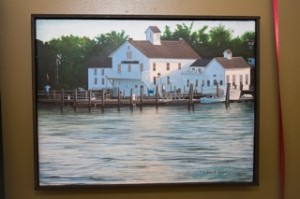 Sister Cities Essex Haiti held its first fundraiser, Have a Heart for Haiti, on Friday, October 22, 2010, on the grounds of the Connecticut River Museum in Essex, Connecticut. Over 250 people came to support Hospital Albert Schweitzer and the first Sister Cities Essex Haiti project: the establishment of a library in Deschapelles, Haiti where the Hospital is located.
Guests had the opportunity to enjoy delicious Haitian food prepared by Hedy Watrous of the Whistle Stop Café, Deep River, Ct. Volunteers from the Valley Regional High School Interact Club (affiliated with the Rotary Clubs of Chester, Deep River and Essex) volunteered to serve the food, as did Girl Scout Troop 62041 from John Winthrop Middle School.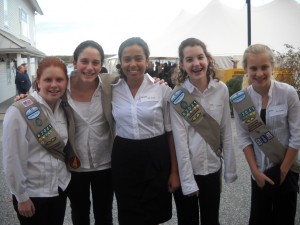 Haitian music was provided by DJ Holly Nicolas, a Haitian who now resides in Middletown. Bob Lamothe, a member of the Sister Cities Essex Haiti Board, also from Haiti who now teaches English at Norwalk Community College as well Haitian Kreyol, provided basic dance lessons for the Merengue, Haiti's national dance.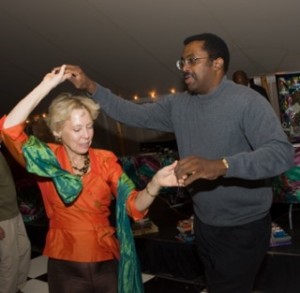 Those in attendance were able to purchase Haitian metal art work as well as to make donations toward the purchase of needed items for the library: books in Kreyol published in both Haiti and Florida; tables to be hand crafted by woodworkers who reside in Deschapelles; chairs purchased from local "marchands"; and "rays of light" to illuminate the library.
42 individuals volunteered to make this wonderful evening a demonstration that there are truly "sisters and brothers" here in Essex who care about Hospital Albert Schweitzer and the people of Deschapelles.
Special thanks to our corporate sponsors, Tower Labs, Essex Savings Bank and the Chirico Group for making this evening possible. Thanks to all for making this evening such a success and giving us the ability to send needed funds to Hospital Albert Scheweitzer and to provide us with the resources to establish a library in Deschapelles.