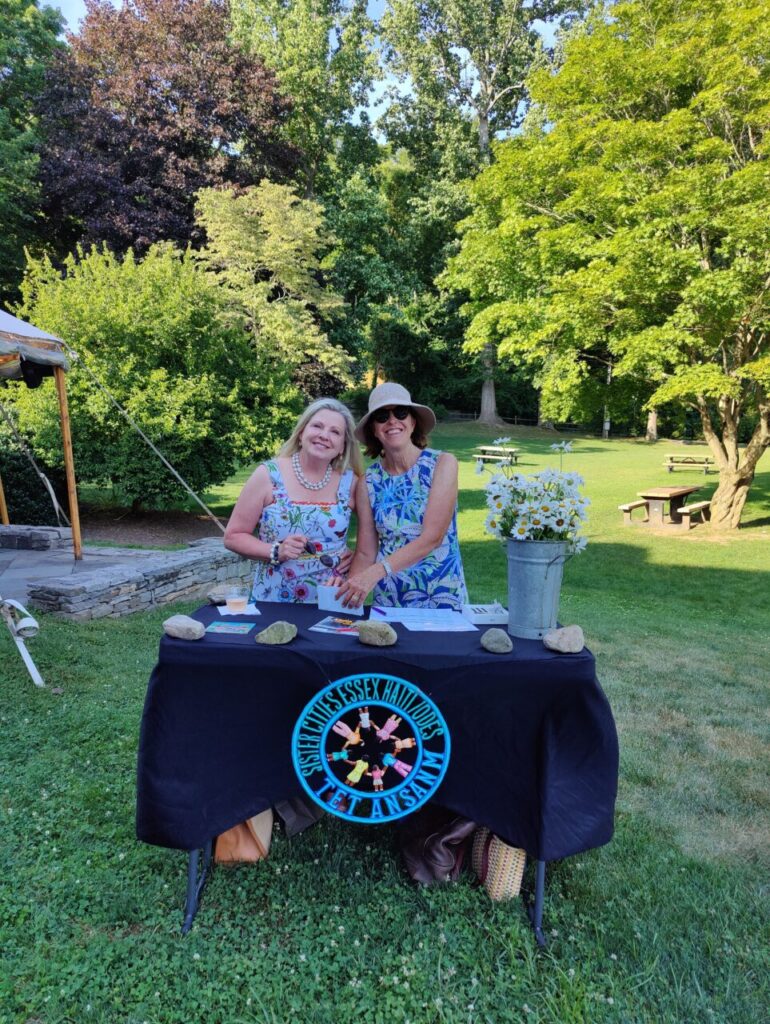 A Night of Theatre: July 2022
The Sister Cities Essex Haiti 2022 Summer Fundraiser occurred on Wednesday, July 13, 2022 at The Ivoryton Playhouse. More than 80 supporters were in attendance for an energetic performance of Smokey Joe's Cafe. A delightful pre-show reception welcomed attendees with drinks and delicious hors d'oeuvres made by epicurean Pam Keller. Sister Cities Essex Haiti received generous proceeds from the event to further our work in Deschapelles. We humbly thank our sponsors, benefactors, patrons, friends, and The Ivoryton Playhouse.
Photo at the top of our page is our welcome committee, and below is our pre-show food set-up.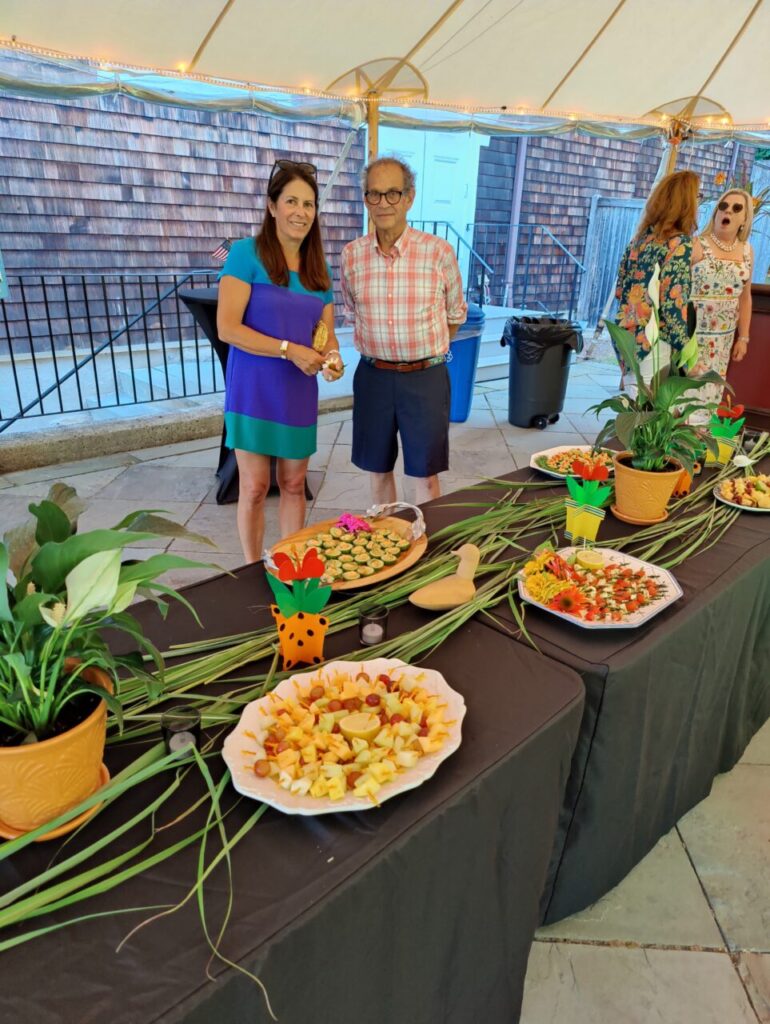 Special thanks to our event sponsors: Norm Needleman & Jacqueline Hubbard, Clark Group, The Rotary Club of Essex, Benin Management Corp., Jeffrey Mehler, CFP LLC and Centerbrook Architects. And, of course, to The Ivoryton Playhouse. Additional thanks to all of our supporters, event sponsors  and the Ivoryton Playhouse.
---
Thanks to all our event sponors, benefactors, patrons, andevent planning committee!
Event Sponsors: The Clark Group, William Gunther and Siobhan McAndrews, Jeffrey Mehler, CFP, LLC, Norm Needleman and Jacqueline Hubbard, Pen and Ink Candle Company, The Rotary Club of Essex. Benefactors: Jane and Keith Bowles, Danielle Danese, Theresa and Robert Dryfoos, Jenifer Grant, Pam and Dave Keller, Kathleen Maher and Chip Goodrich, Terry Parkinson, Judy and Renny Schoonmaker, Pat Thompson, Molly and David Watkins. Patrons: Alexandra Johnson, Melinda Kingsbury, Kathleen Maher, Connie O'Brien, Kiono Thomas. Event Planning Committee: Melanie Carr, Theresa Dryfoos, Jenifer Grant, Pam Keller, Melinda Kingsbury, Jeffery Kuchenbecker, Kathleen Maher, Siobhan McAndrews, Margaret Morris, Connie O'Brien, Russell Pagliughi, Terry Parkinson, Kiono Thomas, Molly Watkins.