Recognized as "The World's Youngest Solo Musician to Headline His Own Concert Tour", 16-year old Ethan Bortnick has been performing around the world, raising over $40 million for charities across the globe.  He has shared the stage with artists such as Elton John, Andrea Bocelli, Beyonce, John Groban and Reba McEntire. In 2010, he joined the all-star line-up that recorded We Are the World 25 for Haiti.  On April 6, 2017, he traveled to Valley Regional High School to perform a concert in a joyous celebration of the one-year anniversary of the opening of the Deschapelles library.  Thank you to all of our supporters who attended the show.
Thirty area-students from local secondary schools and colleges rehearsed prior to the concert with Ethan and performed on-stage with him!  Many thanks to those budding performers!  Thank you to area students who joined Ethan on stage.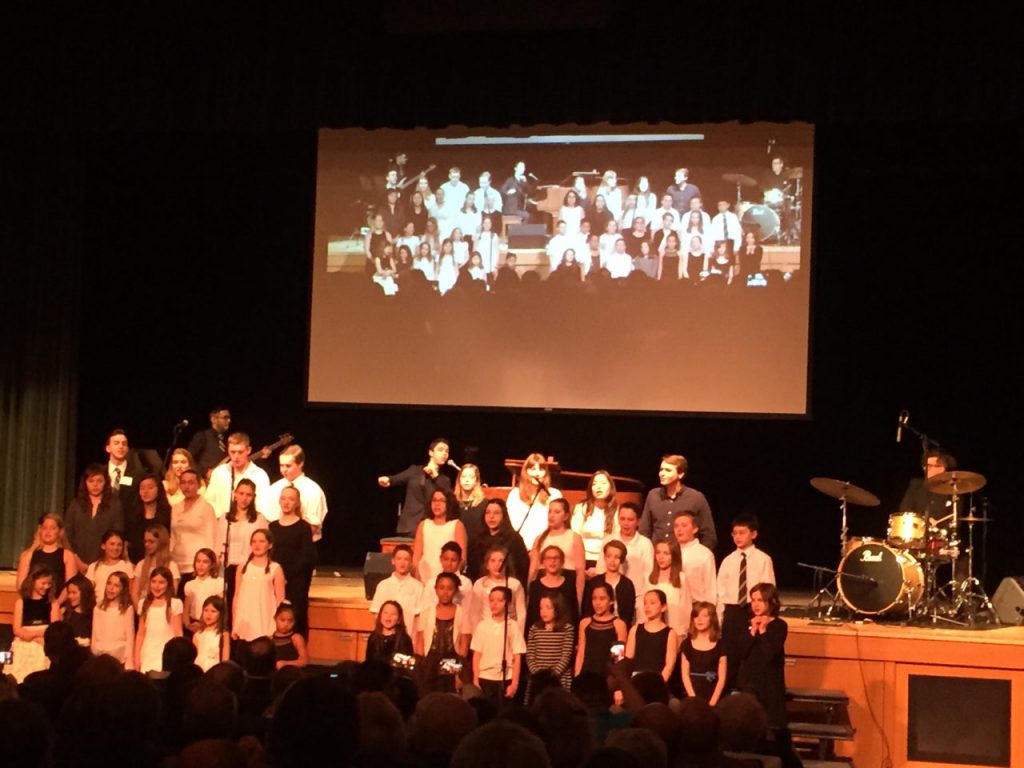 And thank you to our  sponsors:

Benin Management Corp.
Clark Group
Pages Inc.
Essex Boat Works
Copper Beech Inn
Dreamscapes
Norm Needleman & Jacqueline Hubbard
Jeffrey N. Mehler CFP
Centerbrook Architects
Whelen Engineering
Crehan Group LLC
Linda Freedman & Chip Frost Page Taft Christie's IRE
The Valley Railroad
Red House
James Carter Pianos
Region 4 Schools
Savour Cafe & Bakery
The Wheatmarket
Adam's Hometown Market
and the following benefactors: Kathleen Maher & Chip Goodrich Jenifer Grant & Ron Noe; Simpson Healthcare Executives; Terry Parkinson.