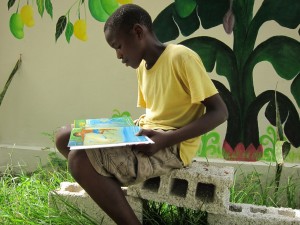 A film, "Welcome to Deschapelles, Our Sister City" has been produced by Essex residents Brenda and Logan Floyd.  It is a beautiful and sensitive film introducing the viewer to Deschapelles, its people, its culture and its spirit.  It will be used to inform Essex and surrounding communities about Deschapelles, SCEH, and to raise funds to build a library in Deschapelles.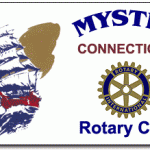 On May 13, 2013, SCEH is proud to announce that we were asked to show the film to the Mystic Rotary.  We are very grateful to John Vincent, John Bradshaw and John Merkel for their help in making this happen. We were warmly welcomed and had the opportunity to discuss the film and to reach out to the Mystic community. We especially liked the comments of one Mystic Rotarian who said he was impressed by SCEH's emphasis on building relationships with the people of Deschapelles instead of just "doing things for them"! That is what we are all about–working with Haitians in a spirit of collaboration and exchange.   Thank-you Mystic Rotary!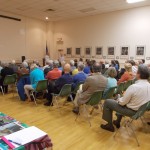 On May 10, 2013, over 100 people attended a showing of the film on Friday, May 10, 2013 at 7:00, at the Essex Town Hall. Many thanks to the Essex Selectmen and the Essex Library for their participation in this showing. The crowd's huge applause following the film showing, especially for the filmmakers, Brenda Floyd, and her son Logan, was heartwarming.  Following the film, there was an interesting and thoughtful question and answer period. Thanks to all who participated!  Thanks to architect Hope Proctor for fielding several questions so thoughtfully.  Thanks to SCEH Treasurer David Evangelisti  for responding to question about how we deal with the "well known and prevalent" pattern of graft and misuse of funds that get sent to developing countries. (SCEH accounts for every dollar spent.) Thanks to Library Committee Chair Terry Smith for once again expressing the passion we have for the people in Deschapelles and her special passion for the library.  Thanks to SCEH Director Bob Lamothe for expressing aspects from the Haitian point of view of the importance of the library.  Many many thanks to support team – Connie Connor, SCEH SEcretary Sue McCann and Jeny Sarwar for manning the refreshments.  And thanks to Polly Zarella for selling books on behalf of the International Committee of the Tri–Club Rotaries. (She sold them all of them and collected some contributions as well.) And, of course, thanks to the people of Essex and surrounding communities who joined us there.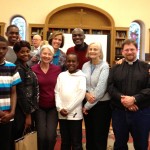 On April 21, 2013, SCEH showed the film at St. John's Episcopal Church.  St. John's was an early supporter of Sister Cities Essex Haiti primarily because of their long-term support of Hospital Albert Schweitzer.  Approximately 40 people attended including a very special Haitian family who travelled from Boston to see the film!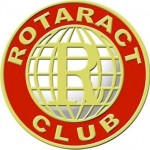 On April 26, 2013, the film was shown to the New London Rotaract on Friday, April 26, 2013. We were thrilled to show the film to a group of highly motivated young professionals who take the time out of their busy lives to help others.  It was a joy to meet them and learn from them!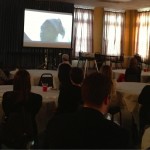 Rotaract is a Rotary-sponsored service club for young men and women between the ages of 18-35. Rotaract addresses their communities' physical and social needs while promoting international understanding and peace through a framework of friendship and service.  Click here to learn more about Rotaract. 

On January 15, 2013, the  International Committee of the Chester, Deep River, and Essex Rotaries held a dinner where the film "Welcome to Deschapelles, Our Sister City"  was shown for the first time to the public.   The program included guest speak Brenda Floyd, film-maker and a director of Sister Cities Essex Haiti.  Brenda and her son, Logan, spent time in the summer 0f 2012 filming footage in Deschapelles, its people and culture, ODES, SCEH projects and Hospital Albert Schweitzer.  We are grateful to Rotary and all of its members for their continued support of Sister Cities Essex Haiti.
SCEH has also shown the film to various individuals throughout our area.  We invite you to come see it.   We know you will enjoy it.  Stay posted to learn about the next Showing!