Improved Court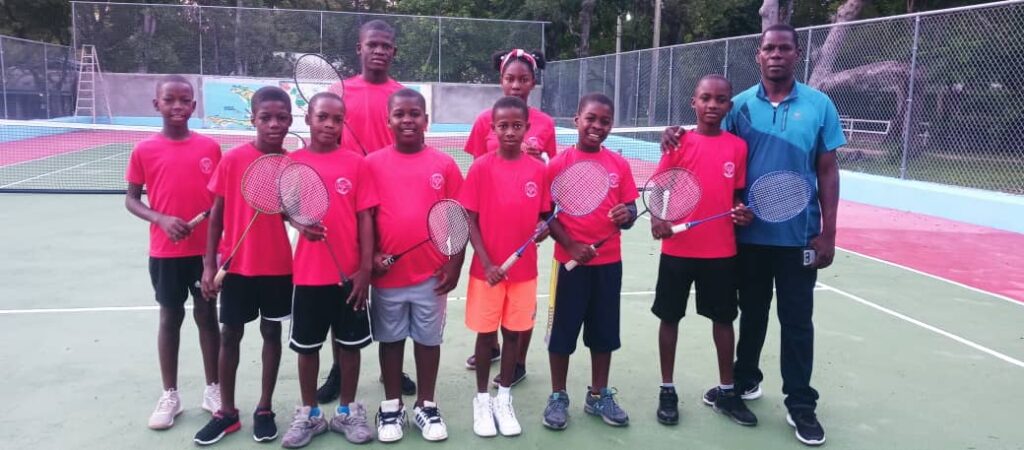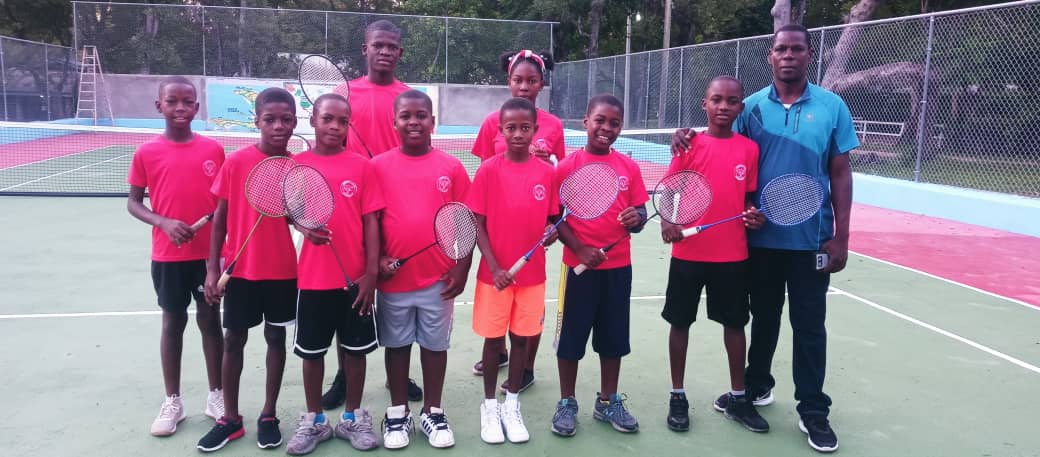 A wonderful event has happened recently for our Club Tennis Deschapelles (CTD) team. A group of supporters from many parts of the world, many who have long histories with Deschapelles and love tennis, raised enough money to refurbish the deteriorating Deschapelles tennis court. Here are details:
The court was repaired and resurfaced with a new acrylic coating
A fence has been installed and surrounds the entire court to provide a bit more security, deter the goats who loved sleeping on the warm surface at night and block random walkers who loved crossing the court as a short cut during tennis practices
During the refurbishment our local coaches, Walter Vertidort and Jude Luma, continued training for all the players with physical fitness in the bordering space as well as adapted practices on a nearby smaller basketball court. The group also learned to play badminton. Martin Grieco, known as Coach Martin, recommended that the CTD team take up badminton during the refurbishment. He made this happen with providing equipment and providing custom CTD team badminton t-shirts. The team got a lot out of this experience including attending an invitational badminton tournament.
All of these recent events and hard work will pay off immensely. The Haitian Tennis Federation anticipates resuming regular competitions after a 2-year hiatus due to COVID and political unrest. Our Club Tennis Deschapelles team will be ready.